Native
Do You Want To Be Up To Date With Fashion? Avoid These Fashion Mistakes
It is a wonder the paradigm shift we have as we grow older. Once upon a time, we would be glad to be told we looked older than our age, but now, we do everything we can to be mistaken as a few years younger. One of the top reasons we might look older is our fashion mistakes. Your outfit can determine if you will look older or younger than your age. Fashion is an ongoing trend that makes it hard for us to keep up. One minute, something is in vogue; the next minute, it is old-fashioned. We are here to help you know what fashion trends to avoid.
1. Big, Poofy Hairdo
Everyone wanted huge hair in the 1970s and 1980s. Teasing or back-combing one's hair was very popular. But nowadays, everyone knows that doing so will severely harm your hair. Not to mention how dated this aesthetic is. The best hairstyles have soft, silky locks.
2. Matching Colors
Combining different prints and patterns is quite popular right now. But color coordination? Not really. Wearing identical clothes every day might get monotonous. Additionally, it may make you appear older than you are. If you want to appear younger, stay away from too-polished looks. For example, you can combine circles, stripes, or leopard print with plaid.
3. High-Waters
Go for high waters if you want to flaunt your wonderful socks. If not, you must never wear this kind of pants. Carefully sit down and keep your ankle covered when shopping for pants. After all, it's awful to have cold ankles.
4. Over-Plucking/Tweezing
There was a time having thin eyebrows was the trend; however, people today prefer fuller and natural-looking eyebrows.  Be unbothered about stray hairs! They will perform better if they are bushier.
5. No Skincare Regimen
Are you currently in your twenties? If so, this is a fantastic time to use an eye and night cream. Even though you are still young, you can delay your skin's aging process by using the appropriate products. Put this action into your bedtime and morning routines.
6. Wearing Only Long Sleeves
Unfortunately, many older people tend to have arm flab. In all honesty, nobody pays them any attention. However, people will surely notice if you conceal them in the heat. Wear shorter sleeves and own them!
7. Using The Same Lipstick And Dress Color
Pink lipstick is a wonderful complement if you wear a black sweater. You shouldn't purchase pomegranate lipstick and pair it with a blouse of the same hue! In any case, you will find the ideal match. The shades' differences will appear weird.
8. Using The Old Lady Handbags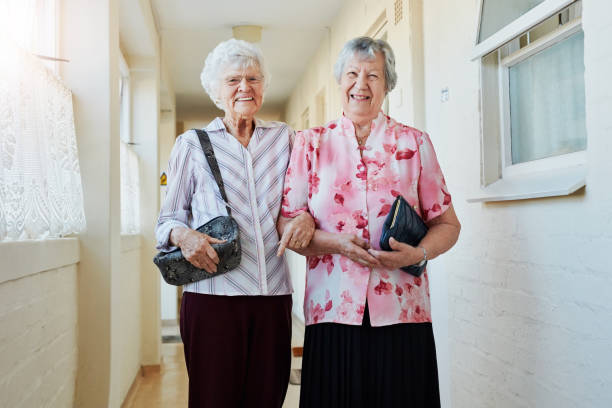 The old lady handbags are your big bags, which are no longer in style. Smaller, more stylish purses are really popular right now. Anyway, just how much stuff do you need to pack in your backpack for the trip?
9. Undergarments Lines
The right undergarments must be worn underneath your clothing to look good. The outfit might look fantastic, but if your bra is showing through the shirt or your underwear is too tight, it might be useless. Purchase seamless underwear to avoid any awkward situations.
10. Jersey Material
Despite being a soft fabric, jersey material may be unattractive by drawing attention to the wrong places on the body. After all, it adheres to the body naturally. Better choices that work well at concealing troublesome regions include wool, cotton, silk, and similar materials. If you require a jersey fabric, choose sheets or get looser apparel.
11. Tan Pantyhose Or Stickins
Going for nude-colored or black tights do the job, but the tan panty-hoose are so not it. Going for pantyhose four shades darker than your natural skin color is outdated. Get stockings in your skin color.
12. Using Too Much Powder
It is best to stop using powder makeup. First, it dries out your skin, then causes your makeup to stick to single makes, bringing attention to imperfections. It is better to go for liquids and cream if you want a smoother look.
13. Hiding Your Body Shape
More loose-fitting clothing is more common among older persons. But don't fall for it; choose form-fitting clothing over baggy attire. Instead, they will highlight the form of your physique rather than dressing in garbage bag-shaped apparel that will make you appear older.
14. Maintaining The Same Hairstyle
Finding a hairdo that suits you is fantastic, but it can become monotonous after a while. Try occasionally changing your hair's length or color, if not both. With the appropriate hairstyle, you'll appear completely different.
15. Minis
It's a good idea to stay away from "mini" apparel as you age. The general rule is that nothing should be shorter than just above the knee for older women. This would not be flattering, even though your legs may appear amazing.
16. Stories-Based Pieces
It's possible that the dress you've been holding onto holds sentimental importance for you, but that doesn't mean you have to wear it. You can get it hemmed if it's large and baggy or even made into a scarf. Just because you wore a particular dress at your child's first birthday does not require you to wear it daily.
17. Dark Lip Color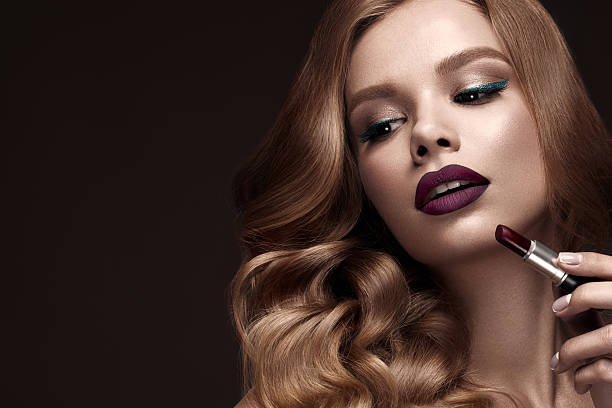 Dark lipstick tends to make all of your lip lines stand out. Choose lighter hues to flaunt your amazing pout without drawing attention to flaws near it. Make careful to exfoliate first to ensure the surface is smooth if you can't live without black or red makeup.
18. Keeping Your Neck Covered
Many individuals believe that turtlenecks are an excellent wrinkle-covering option. We are sorry to break it to you. That is not the situation. Let's forget about these tops because they can be uncomfortable as well. Instead, go for a v-neck or scoop top for a more feminine appearance. A collared shirt is always smart if you want to look more modest.
19. All Black
Wearing black clothes will make you appear slimmer, as is common knowledge. However! Additionally, this tint tends to make your skin look pale. Your appearance will gradually become more washed out as you age because your skin becomes lighter. Put on something more vibrant underneath a black jacket if you want to wear one.
20. Tweed
Tweed is remarkable in that it can instantly age even the youngest-looking person by ten years. Just for youngsters, that's all it's good for. Wear pinstripes and houndstooth instead of tweed for a similar effect—but younger—if you enjoy how menswear appears.